Photos: Opening Day for Cinnaminson Softball and Baseball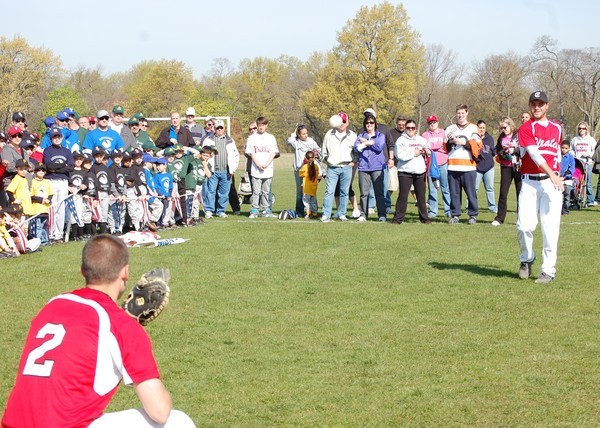 Saturday marked opening day for Cinnaminson baseball and softball.
Baseball opening day was at Memorial Park, with opening remarks given by Mayor Don Brauckmann. The event was emceed by baseball board member Bill O' Connor.
Other speakers included Cinnaminson Baseball Commissioner Rich Travers, last year's Cooperstown head coach Harry Cicale, this year's Cooperstown head coach Tim Durkin, and CHS head varsity baseball coach Mr. Merrell. Opening pitches were from the Cooperstown team and the Cinnaminson High School varsity Team.
Softball's opening day at Wood Park was emceed by Girls' Softball President Tim Profy and opening remarks were presented by Brauckmann. The CHS varsity girls softball team was announced by name and took the field along with head coach Shelly Garbe.
High School varsity girls served as mentors and assisted the girls teams throughout the day, also helping at the new concession stand.
Post Footer automatically generated by Add Post Footer Plugin for wordpress.