Everfit Physical Therapy and Fitness Center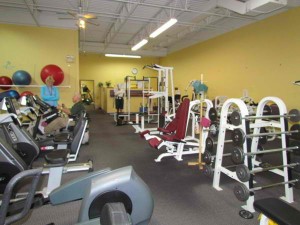 Over the last 30 years of John Johnson as a physical therapist he is already knowledgeable about the things that involves and matters about the desire of humans to have a physically fit and healthy body. He found two things about it and they are the following: some people do really want to have a healthy and good body figure and the other one is that a lot of people do not know how to achieve their wants and desires.
John Johnson manages a business in the industrial center named EverFit Physical Therapy and Fitness Center on Wallace Boulevard in Cinnaminson.
His fitness center offered the modern facilities of health club as well as the conditioning equipment such as the treadmills, weight machines and stationary bikes. The room that contained the said equipment is a mirrored type of room.
Another type of room is also provided for people who are suffering from spinal disorders, ailments on back, neck and joint, balance problems and orthopedic injuries. They are accompanied by the physical therapists as well as to the skilled staff.
The EverFit Physical Therapy and Fitness Center gives the customers the mentality and the means to being physically fit but do not give them the impression on necessarily gaining lots of additional muscles on their body.
Post Footer automatically generated by Add Post Footer Plugin for wordpress.